About Qudo™
60%
of young babies suffer with persistent crying and colic*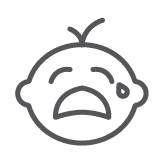 QudoTM was founded by Nicky Bateman, an experienced Paediatric Chiropractor and Craniosacral Therapist.
Nicky came up with the innovative QudoTM Soother as a natural, science driven solution to help young babies suffering with persistent crying, colic and general discomfort – a problem she's seen consistently over the past 20 years of treating young babies. She has dedicated her career to improving the immediate and longer-term wellbeing of young babies and their families by helping resolve the root cause of their discomfort.
Qudo'sTM mission is to make babies' lives brighter by tackling the problem of persistent crying and colic, helping both babies and their parents by delivering easily accessible solutions that physically benefit young babies in a safe, natural and comforting manner.
Every parent wants to give their children the very best start in life. But, persistent crying or colic can have a big impact, making babies miserable and parents stressed. We believe that science can create solutions that care for both.
We call it Soothing ScienceTM
Our Founder, Nicky Bateman As a qualified Chiropractor and Craniosacral Therapist for the past 20+ years, Nicky successfully treated many babies, children and adults and gained a respected reputation. Since having her light bulb moment and through her passion to help young infants, Nicky refined her idea to create something new and valuable – the Qudo™ Soother, to benefit as many babies and families as possible. Her innovative thinking and focus continues to drive further advances to the first years of an infant's life.
Together we're stronger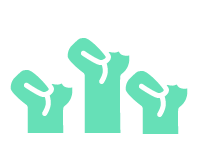 We combine scientific study, evidence and practice, delivering solutions that support you in your time of need.
Caring for our world – Made in UK Your baby's future world is important to us. We need to cherish our environment. Our long lasting and durable products are made and manufactured in the UK, limiting our carbon footprint.
It's the only soother she will take now.
Kate, Hampshire